Leigh Rush Olson - Founder of Old Port Historic Tours 
Old Port Historic Tours Top 10 in BEST Entertainment/Activity in Portland, Maine's BEST 2022 Awards! 
Old Port Historic Tours is pleased to offer you two different tour experiences in beautiful Portland, Maine. Old Port Historic Walking Tours and Old Port Historic Workouts® Click on the names to find out all the fun details! Both tours offer over 50 historic stops!
Private tours and special group rates are available all year round, any day of the week. Call 646-845-9714 or leigholson@OldPortHistoricTours.com to book. Public tour tickets are available at ticketmaster/ticketweb.
Old Port Historic Tours also offers Corporate Tours that are perfect for team building! Bachelorette parties are also a #1 hit with Historic Workouts®! 
Leigh Rush Olson holds a BA in History from CUNY Brooklyn College and is a certified Portland History Docent with the Maine Historical Society, in collaboration with Portland Landmarks, as well as a certified professional Fitness Instructor with the Athletics Fitness Association of America (AFAA). Moreover, Leigh is a Daughter of the American Revolution serving two terms as Maine State American History Chairwoman and is also a Portland native. You're in good hands!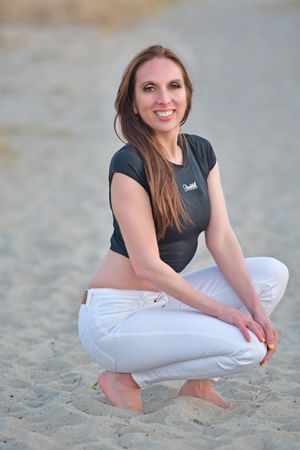 "Kids 12 and under are always free at Old Port Historic Tours, because if more kids are not taught about historic preservation then they won't be appalled when a historic building is razed. To teach is to demonstrate. I honor that."
- Leigh Rush Olson, Founder of Old Port Historic Tours